Tracy PlattOwner, Director, Choreographer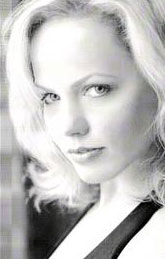 BIO: Tracy has been a dance teacher and choreographer for the past 16 years. She has studied under the direction of Raymond Lukens, Henry Lee Tang, Maurice Hines, Germaine Salsberg and Sheila Barker. She also studied at the Martha Graham Contemporary School of Dance, The Broadway Dance Center in New York, Steps on Broadway and the Joe Stanford Dance Studio for 15 years.
Tracy is a certified dance instructor in ballet, tap, jazz, lyrical and Modern with the world renowned Dance Educators of America. She performed at the Dancers United Hope and Love Benefit for St. Jude's, as well as appearing in an Independent film. She was names Best Choreographer at the 2008 Access Broadway Regional Dance Competition, the 2008 Onstage America Regional Dance Competition and many other competitions throughout her career. She is currently the Artistic Director of The Oceanside Dance Center and is dedicated to the education and confidence that she wishes to bring to each and every student. Tracy would like to thank all of those who have supported her in making her dreams become a reality.
Tracy's passion for dance has led her to a career in the dance education business. Although performing has been an intricate part of her career, Tracy has a passion for teaching and passing on her knowledge of dance to students of all ages. Tracy has developed a strong and experienced team of professional instructors and has provided a complete dance curriculum offered in Tap, Jazz, Lyrical and more.
Megan "Megz" Alfonso
Instructor/Choreographer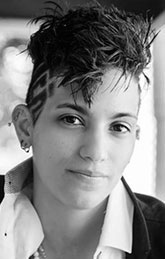 BIO: Megan "Megz" Alfonso was raised in the Bronx and then moved to Long Island where she began training at training at Michelle Ferraro's Dance USA. She dedicated her time to taking and teaching dance classes for the past 22 years. Her latest accomplishment consisted of assisting choreographers Nick Zobrowski at Adrenaline Dance Conventions, Shelia Barker at MPAC, and Cynthia Geffon and Nick Zobrowski at the Choreographers Ball in LA. Megz has also traveled all over the US / UK touring with Deca Dance Company. She was also featured in the October 2005 Dance Spirit Magazine.
Megz was an extra in the movie Nick and Nora's Infinite Playlist, dances in the new Idog commercial 2009 and in the movie Step Up 3D. She was a Top 30 finalist for Season 5 of "So You Think You Can Dance". She is currently dancing with Decadance Company traveling UK / U.S., working with Matrix/L'Oreal as a Model, Dancer, and Choreographer. She is also choreographing and dancing for singer, Raquel Castro, from "The Voice". She was on Fox 5 dancing for her crew "Decadance Company " and performed at The Apollo Theatre, performing a piece called, "Four Seasons", for the hip hop festival, and she performed in the off Broadway hip hop show called " The Hip Hop Nutcracker".
Megz aspires to continue training and bettering herself as a dancer, teacher and choreographer so that she can achieve all of her goals for her future and inspire others to do the same.
Larry Piscitelli
Instructor/Choreographer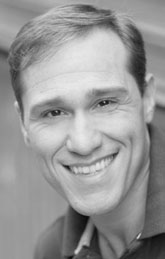 BIO: Larry is proud to be part of the ODC family for 11 years now!!
Larry is currently a member of the Taopole Dance Comany, and resident performer and choreographer of Musical theater workshop, in Upstate NY!! Larry recently just came off the Norweigen Cruise line ship as a dancer. Other credits include the Holiday Spectacular at the famous Carnegie Hall in NYC!
Regional theater, including the Judy Garland Tribute show, Children of Eden, Joseph and the Amazing Technicolor Dreamcoat, Guys and Dolls, La Cage Aux Folles, 42nd St., Grease and Oklahoma! Larry has also danced in Italy and Greece!! Larry can also be seen in a Charmin Dance Video playing in Times Square for the Holiday season! Larry would also like to thank all the teachers and everyone that makes ODC KICK!! Also a huge thanks to Tracy who is so sweet and amazing and not only a great boss, but an amazing friend!!! To my kids, Lips and Lashes.
Kenneth "Ken Fury" Marez Jr.
Instructor/Choreographer
BIO: Kenneth "Ken Fury" Marez Jr. (dancer / choreographer) is an artist who expresses his vision in multiple disciplines, including music, poetry, photography, painting, jewelry design and hip-hop dance. As a b-boy, he has studied with the legendary Wayne Blizz and D – Flex (The Executioners, The NYC Float Committee) Kwikstep (Full Circle) and Bryant Davila (Incredible Breakers). He has won over thirty competitions and judged some of the top events around the world, and taught at New York University and the Seoul Institute for the Arts, among many other institutions in the U.S. and abroad.
Along with working in partnership with the U.S. Department of State as a cultural ambassador for the Next Level program. He has performed theater pieces at venues such as Central Park Summer Stage, Kennedy Center, The Smithsonian and has been featured in commercials for Toshiba, Starburst, K-SWISS, I love New York, Blender's pride and has worked with many award winning film makers and photographers for both commercial and personal projects. His mission is to share his art as a tool for self expression and complete freedom! www.kenfury.com
Brittney Field
Instructor/Choreographer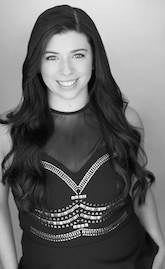 BIO: Brittney Field resides in Hauppauge, New York. Brittney is currently assisting dancer / choreographer Megan "Megz" Alfonso. Brittney is currently teaching at Oceanside Dance Center. Among her many accomplishments, Brittney has been awarded multiple dance titles along with scholarships to Urban Legends, The Hollywood Summer Tour, Monsters of Hip Hop, Millennium Dance Center and Broadway Dance Center.
Brittney danced in videos for singer / dancer Gina Starbuck's "Meet the I" and David Castro's cover "Beauty and a Beat". Brittney also appeared in CBS's Person of Interest . When in Los Angeles, she trains at the renowned Millennium Dance Complex, International Dance Academy, Debbie Reynolds Dance Studio and The Edge Performing Arts Center. Brittney has attended Showstopper and Monsters of Hip Hop Conventions. In addition, she trains at Broadway Dance Center in New York City. Brittney will continue her intense training in dance and choreography as she pursues a professional dance career.
Haemee Hwang
Instructor/Choreographer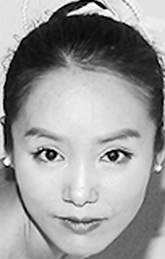 BIO: Born is South Korea, Haemee Hwang came to New York City at the age of sixteen where she was encouraged by a high school dance instructor to pursue dance. Ultimately, she fell in love with ballet. In 1996, Haemee was awarded a scholarship from Long Island University to further education in dance. Soon after, she received with a B.F.A/B.A in dance in 2002. Currently, she is studying in the Master's program at NYU Steinhardt: ABT Ballet Pedagogy.
Haemee first began teaching ballet classes at MArymouont in her senior year of college, following a recommendation from her dance instructor. Her love of teaching and working with children in particular was realized upon graduation when she began teaching at Ballet Academy East and Steps in New York City. Since then, she has taught at numerous dance schools throughout New York City and Long Island and has amassed eleven years of experience as a ballet teacher. In addition to teaching, Haemee regularly performs with American Ballet Russe (2009-ongoing), New York Evangelic Opera Company (2004-ongoing), Woodside Ballet (2002-ongoing), and BEK Ballet Company (guest soloist, 2009-ongoing). She performed with All Nations Church as a soloist for four years. She hopes to inspire love and enthusiasm in her students.
Nicole Cavanagh
Instructor/Choreographer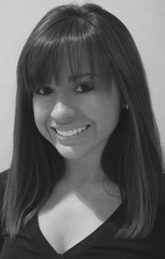 BIO: Nicole Cavanagh aka Miss Nikki started dancing here at Oceanside Dance Center 20 years ago. She is trained in jazz, tap, lyrical, ballet, pointe, hip-hop, modern, and contemporary. She competed both regionally and nationally as part of our company for over 13 years, and has earned various awards in both group and solo performances. In 2013, Nikki graduated from Farmingdale State College with a Bachelor Degree in Professional Communications, got engaged to her high school sweetheart, and welcomed their incredible son into the world. For the past 12 years Miss Nikki has instructed students of all ages in various genres of dance here at ODC. She is also the only teacher who works exclusively with our Ballet/Tap Combo children. She is passionate about dance, loves working with kids, and enjoys sharing her gifts with others. She feels honored to teach in her childhood "second home" surrounded by such talented staff and students. Her extreme dedication and patience is a key asset to our studio and we are blessed to have her.
Brooke Eversman
Instructor/Choreographer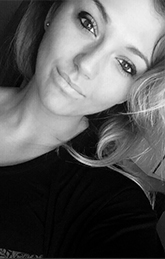 BIO: Brooke discovered her passion for dance at the age of three. Ever since then, she has been part of the ODC family expanding her love and knowledge for dance. Brooke has a strong background in jazz, tap, hip hop, lyrical, modern, ballet and musical theater. She now attends LIU Post and is going into her third year. She is a 3 year member on the LIU Post dance team and helped them earn a spot in the top 20 at the 2015 Universal Dance Association (UDA) Nationals. Brooke is now an official staff member of UDA and will be traveling the entire north east region this summer instructing high school dance teams. It is a very competitive industry and Brooke is very honored and excited to be a part of it. Brooke wishes her students the best of luck but most importantly to have fun! She loves and admires all of her students hard work and dedication and is looking forward to next year!
Rachel Katz
Instructor/Choreographer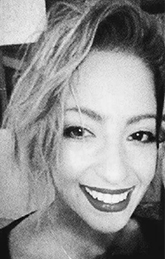 BIO: Rachel has been training at Oceanside Dance Center for over ten years. She has studied ballet, lyrical and jazz and was part of the ODC Competition Team. She also has an extensive background in acrobatics and gymnastics.
Rachel Studied ballet, jazz and choreography at Binghamton University for a year and jazz and lyrical at Broadway Dance Center in New York City.
Her passion for dance and choreography has helped her become who she is today and she works hard to pass that passion on to her students.
She is currently a dance major at Queens College and hopes to master the art of choreography and continue teaching. This is Rachel's second year teaching at ODC!
Sam Sacco
Instructor/Choreographer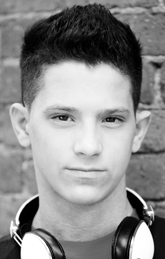 Sam Sacco started dancing at the age of 7 at the Oceanside Dance Center. At the age of 12 he became a Kicks City Kid, performing weekly at Madison Square Garden.
After being signed with McDonald Selznick Agency, Sam has worked with various artists including Carrie Underwood, Jon Legend and Madonna. He has most recently participated in a music video for Justin Morelli, under the direction of Valentine Norton.
Sam is currently a student at Queens College, studying social work. He hopes to pursue his career incorporating both dance and social work.