Tracy Platt
Owner, Director, Choreographer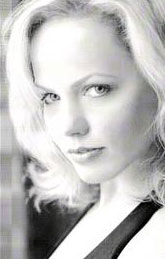 BIO: TRACY PLATT has been a dance teacher and choreographer for the past 20 years. She has studied under the direction of Raymond Lukens, Henry Lee Tang, Maurice Hines, Germaine Salsberg and Sheila Barker. She also studied at the Martha Graham Contemporary School of Dance, The Broadway Dance Center in New York, Steps on Broadway and the Joe Stanford Dance Studio for 15 years. Tracy is a certified dance instructor in ballet, tap, jazz, lyrical and Modern with the world renowned Dance Educators of America. She performed at the Dancers United Hope and Love Benefit for St. Jude's. Tracy has been awarded Best Choreographer awards at numerous competitions throughout her career. She is currently the Artistic Director of The Oceanside Dance Center and is dedicated to the education and confidence that she wishes to bring to each and every student.
Tracy was the recipient of the 2013 "Outstanding advocate for the arts" award given by the Long Island Arts Council. Tracy would like to thank all those who have supported her in making her dreams a reality. Tracy's passion for dance has led her to a career in the dance education business. Although performing has been an integral part of her career, Tracy has a passion for teaching and passing on her knowledge of dance to students of all ages. Tracy has developed a strong and experienced team of professional instructors and has provided a complete dance curriculum offered in Tap, Jazz, Lyrical, hip hop, ballet and more. Her students have gone on to become very successful dancers and choreographers. She continues to dedicate her life to helping children and young adults express themselves and gain confidence and self esteem through their passion for dance. She would like to wish all of her students a great performance and to her graduating seniors she could not be more proud of your accomplishments.
Larry Piscitelli
Instructor/Choreographer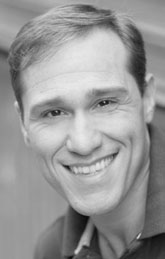 BIO: LARRY PISCITELLI is proud to be a part of the ODC Family for 15 years now! Larry is a current member of the Tapole Dance Company! And a proud member of the Actors Equity Association. Larry has performed on both the Norwegian Cruiselines all over Hawaii and Costa Classica Cruiselines sailing through the Mediterranean as a dancer/ dance captain. Other NYC/ US REGIONAL credits include Judy Garland Tribute Show, Children of Eden, Joseph and the Amazing Technicolor Dreamcoat, Guys and Dolls, La Cage Aux Folles, 42nd Street, Grease, Oklahoma, Godspell, Glee the Musical, Fame the musical, and as Angel in the award winning show RENT!
More recently, he performed in "The Cuban Kid" at the Off Broadway Laurie Beechman Theater. Some favorite Film and tv credits include, Sex and the City, Lipstick Jungle, Xfinity and Optimum commercials as a dancer. Larry has been busy traveling and judging dance competitions all over the country and has won multiple choreography awards for his own routines. "Thanks to Tracy And ODC for letting me create and make my visions come true! And to the kids and my fellow teachers for always pushing and inspiring me. Good luck to all my divas! To All, Lips and Lashes!!!!
Brittney Field
Instructor/Choreographer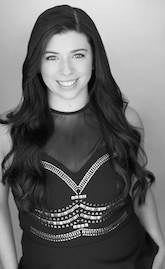 BIO: BRITTNEY FIELD resides in Hauppauge. She is a graduate of Michelle Ferraro's Dance USA in Coram, New York. Brittney is currently assisting dancer/choreographer Megan "Megz" Alfonso. In addition, Brittney is teaching at Oceanside Dance Center and is the Associate Director of Unique Soulz Dance Company. Among her many accomplishments, Brittney has been awarded multiple dance titles along with scholarships to Urban Legends, The Hollywood Summer Tour, Monsters of Hip Hop, Millennium Dance Center and Broadway Dance Center. Currently, Brittney has expanded her training and is working with Arthur Mur¬ray to expand her knowledge of ballroom. Brittney danced in videos for singer/dancer Gina Starbuck's "Meet the I" and David Castro's cover "Beauty and a Beat". Brittney Recently performed at Go Magazine's 2016 Award Show. She was also given the opportunity to assist Geo Hubela and Megz Alfonso for the Nets half-time show. When in Los Angeles, she trains at the renowned Millennium Dance Complex, International Dance Academy, Debbie Reynolds Dance Studio and The Edge Performing Arts Center. Brittney has attended Showstopper and Monsters of Hip Hop Conventions. In addition, she trains at Broadway Dance Center in New York City. Brittney will continue her intense training in dance and choreography as she pursues a professional dance career.
Haemee Hwang
Instructor/Choreographer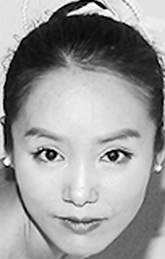 BIO: Born in South Korea, HAEMEE HWANG came to New York City at the age of sixteen where she was encouraged by a high school dance instructor to pursue dance. Ultimately, she fell in love with ballet. In 1996, Haemee was awarded a scholarship from Long Island University to further her education in dance. Soon after, she received a scholarship to attend Marymount Manhattan College where she graduated with a B.F.A./B.A in dance in 2002. Currently, she is studying in the Master's program at NYU Steinhardt: ABT Ballet Pedagogy. Haemee first began teaching ballet classes at Marymount in her senior year of college, following a recommendation from her dance instructor. Her love of teaching and working with children in particular was realized upon graduation when she be¬gan teaching at Ballet Academy East and Steps in New York City. Since then, she has taught at numerous dance schools throughout New York City and Long Island and has amassed ten years of experience as a ballet teacher. In addition to teaching, Haemee regularly performs with American Ballet Russe (2009-ongoing), New York Evangelic Opera Company (2004-ongoing), Woodside Ballet (2002-ongoing), and BEK Ballet Company (guest soloist, 2009-ongoing). She has performed with All Nations Church as a soloist for four years. She hopes to inspire love and enthusiasm in her students. Haemee loves ballet as a dancer and teacher and hopes to inspire love and enthusi- asm in her students.
ALICIA MININGHAM
Instructor/Choreographer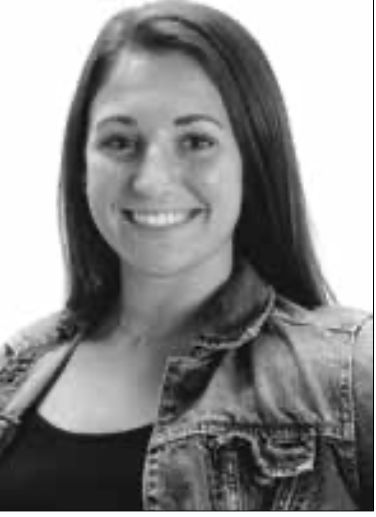 BIO: ALICIA MININGHAM has been a student of ODC since she was 3 years old. She is trained in jazz, tap, ballet, lyrical, contemporary, hip hop and musical theatre. Alicia has been apart of the ODC competition team for over 10 years and has been crowned Miss Dance Explosion 2016, Miss Starstruck 2016 and was the 2016 recipient of the Spark Summer Dance Intensive Scholarship. She has also won various awards for group performances. She started as an assistant teacher to Tracy when she was 15 and has grown into a wonderful and talented teacher and choreographer. She also trains and takes classes at Broadway Dance Center in New York City. This is Alicia's 3rd year teaching at ODC. She loves working with children and sharing her passion for dance with them. She wants to thank all her amazing students and for all of their hard work and dedication! ODC is like her "second home" and she is honored to be apart of the ODC family. She also wants to congratulate her Tiny Tot Team on an outstanding first full year of competition! "Good luck to all of my beautiful students! I love watching you dance. Thank you for another amazing year! Love you all!!"
IVAN OWENS
Instructor/Choreographer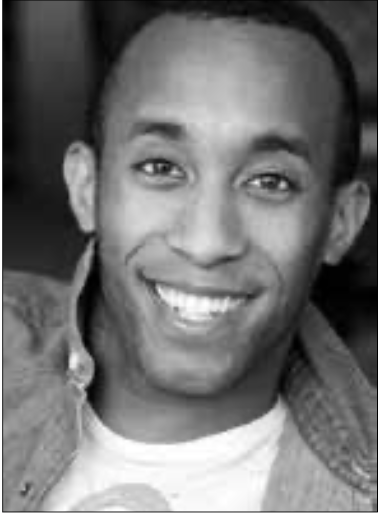 BIO: IVAN OWENS began his dance training at 14 in Arizona. Studying every style of dance that was offered and venturing off into voice, musical theatre and acting too. Ivan studied at Tucson Ballet, Alvin Ailey Summer Dance Intensive and Debbie Allen Dance Academy where soon after he began his professional dance career! Since then, Ivan has performed in Big Band Beat in Tokyo Disney, he's toured with Royal Caribbean & Norwegian Cruise Lines. Ivan has worked and danced alongside some of the industry's top names such as Debbie Allen and Chloe Arnold to name a few. His most recent works include assisting Chloe for the Late Late Night Show with James Corden and performing in her tap company Apt 33 in Lincoln Center Outdoors. Other works to include On Kentucky Avenue and Taptastic. You can catch Ivan in Chloe Arnold's Tap Company. Apt 33 and Brother Brian Davis's Tap Company, Taptasic! Currently, Ivan is in Bring it On The Musical directed by Tonya Pinkins.
NIKKI BONELLI
Instructor/Choreographer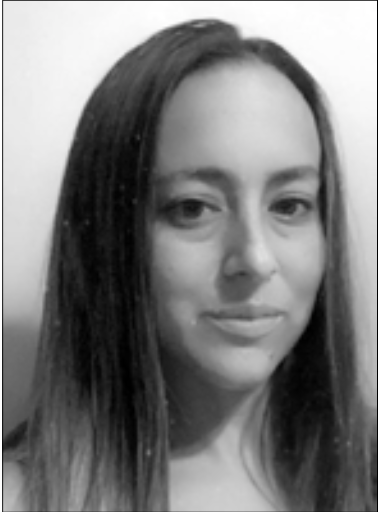 BIO: NIKKI BONELLI started her dance training at the age of 2 at horizons in Brooklyn, NY. Nikki moved to Long Island at the age of 6 and began training at Oceanside Dance Center under the direction of Tracy Platt and Larry Piscitelli. For 13 years, she trained in jazz, Lyrical, Tap, Ballet,, and Hip hop. She has competed at many competitions with her team and won prestigious awards throughout the years. Nikki continued her dance training after graduating high school at Broadway dance center under the direction of Bev Brown and Sue Samuels. Her passion and dedication to dance pursued her to open her own dance studio at the age of 25 in Long Beach, NY. Due to the pandemic and unfortunate circumstances, Nikki had to close the doors to her studio. Nikki returned to her home at Oceanside Dance Center as a teacher and is so grateful to be a part of her mentor (Tracy's) team. When Nikki is not teaching, she is a full time Registered Nurse. Nikki feels so fortunate and privileged to have been trained by Tracy and Larry and is so thankful she can now pass on her knowledge and passion of dance to her students.
Megan "Megz" Alfonso
Instructor/Choreographer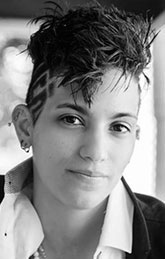 BIO: Megan "Megz" Alfonso was raised in the Bronx and then moved to Long Island where she began training at training at Michelle Ferraro's Dance USA. She dedicated her time to taking and teaching dance classes for the past 22 years. Her latest accomplishment consisted of assisting choreographers Nick Zobrowski at Adrenaline Dance Conventions, Shelia Barker at MPAC, and Cynthia Geffon and Nick Zobrowski at the Choreographers Ball in LA. Megz has also traveled all over the US / UK touring with Deca Dance Company. She was also featured in the October 2005 Dance Spirit Magazine.
Megz was an extra in the movie Nick and Nora's Infinite Playlist, dances in the new Idog commercial 2009 and in the movie Step Up 3D. She was a Top 30 finalist for Season 5 of "So You Think You Can Dance". She is currently dancing with Decadance Company traveling UK / U.S., working with Matrix/L'Oreal as a Model, Dancer, and Choreographer. She is also choreographing and dancing for singer, Raquel Castro, from "The Voice". She was on Fox 5 dancing for her crew "Decadance Company " and performed at The Apollo Theatre, performing a piece called, "Four Seasons", for the hip hop festival, and she performed in the off Broadway hip hop show called " The Hip Hop Nutcracker".
Megz aspires to continue training and bettering herself as a dancer, teacher and choreographer so that she can achieve all of her goals for her future and inspire others to do the same.